Greetings everyone,
I am Assemblywoman Blanca E. Rubio, and I proudly represent the 48th Assembly District in the California State Legislature. This term will serve as my 7th year as a Legislator in the California State Assembly. It is a privilege to serve over 400,000 residents in our district and collaborate with nine cities in the San Gabriel Valley. I am excited to launch our Monthly Newsletter and ensure our communities stay up-to-date with state-related matters.
2022 was an important year! My office served thousands of residents through districtwide events, legislation, and more. Let's take a look at what we've accomplished.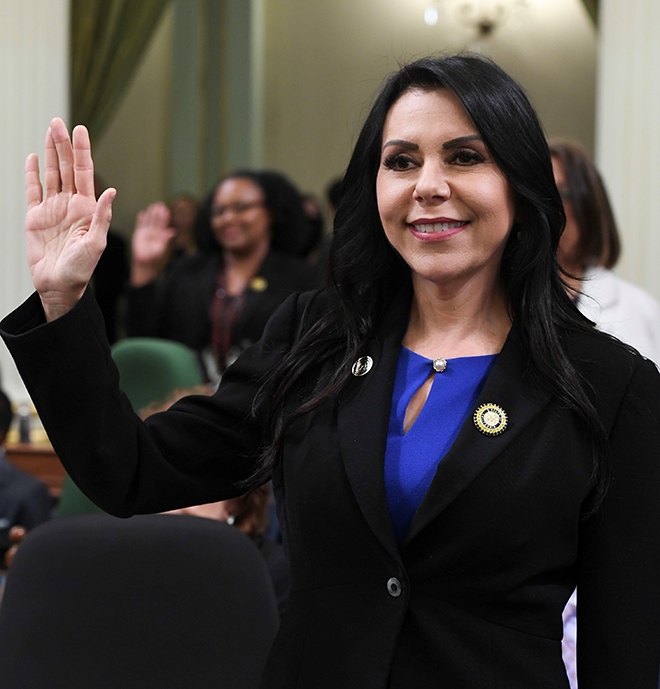 48th Assembly District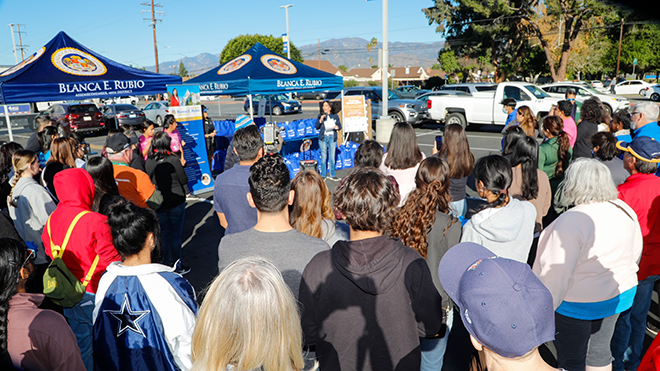 We hosted our 6th Annual Operation Gobble Turkey Giveaway Event. Thank you to the City of Covina and our local partners for their ongoing support! Together, we provided Thanksgiving meals and vouchers to over 3,000 families in the 48th Assembly District.

Our 48th Assembly District Career and Resource Fair was a success! We worked with the City of West Covina, America's Job Center of California, and dozens of employers/organizations to provide our residents with employment opportunities and educational pathways.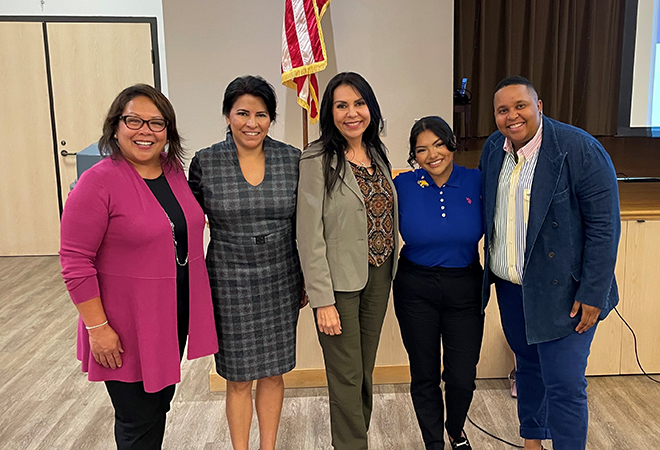 We were proud to host our Appointments Training Workshop in partnership with California Women Lead.  Our constituents learned about the application process, heard from current appointees, and discovered what it takes to join a state or local board/commission. A special thank you to our awesome panelists! They provided valuable insight into the process and shared their inspiring stories.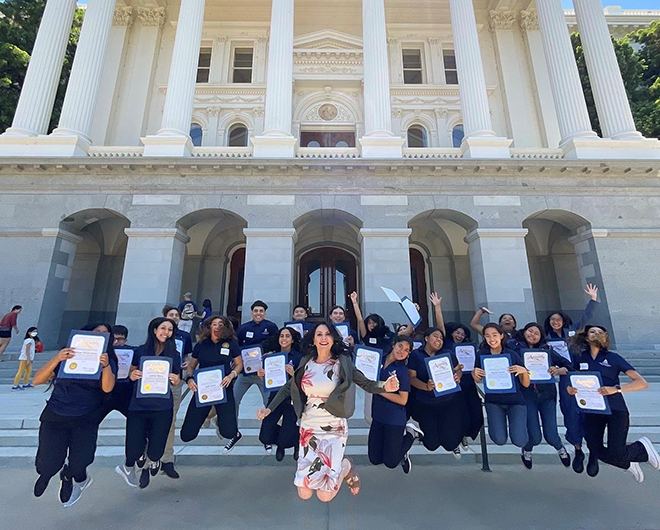 In 2022, we hosted our first Young Legislators Program. This program seeks to provide high school students with the opportunity to become acquainted with the legislative process and integrate themselves within their local communities through service. Our office received over 100 applications from high school students in the San Gabriel Valley. We proudly accepted 24 candidates and hosted five events in partnership with Valley County Water District, Upper San Gabriel Valley Municipal Water District, Foothill Unity Center, Athens Services, and various city officials. The Young Legislators Program concluded with an all-expense paid trip to Sacramento, where students toured the California State Capitol and met countless legislators.
This year, we expanded our program to serve 32 students and added a mentorship component. This new foundation will allow our future leaders to engage in their community and learn about our state's government.
 
2023 Legislative Update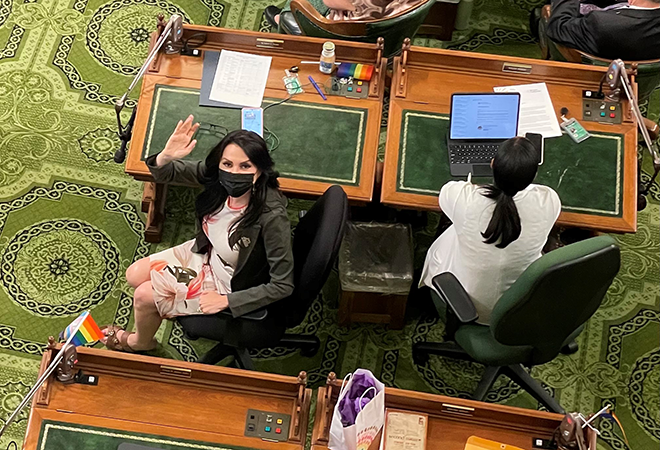 Six bills and counting! Last year, Governor Gavin Newsom signed six of our measures into law. Many pieces of this legislation helped limit expulsions for preschoolers in California, supported safe transportation for our furry friends, and implemented additional protections for children facing abuse.
Through the state budget, we secured over $15 Million for various cities in our district. This funding supported affordable housing options, renovations to city departments, increased broadband for schools, and preserved the area's historical landmarks.
In 2023, we are continuing our commitment to meeting the needs of our community! This year's legislative session has begun, and I will be committing to nearly 15 bills in the upcoming month. My legislative priorities will include improving our human services programs in the state and supporting our domestic violence survivors.
Resources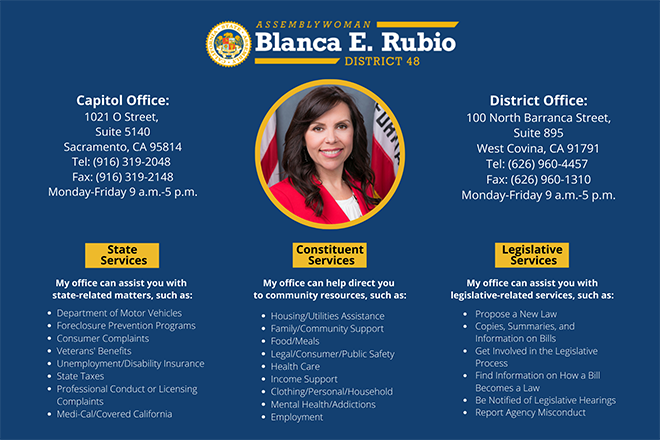 While we are proud to showcase our efforts that bring needed services to our communities – the work does not stop here! Each month, we will share additional information regarding upcoming legislation, community events, and highlighting local leaders in the 48th Assembly District. Be sure to look out for our February 2023 newsletter!
Can't wait to learn more? Follow our social media platforms to get timely updates and all things about #Fighting48th. See you then!