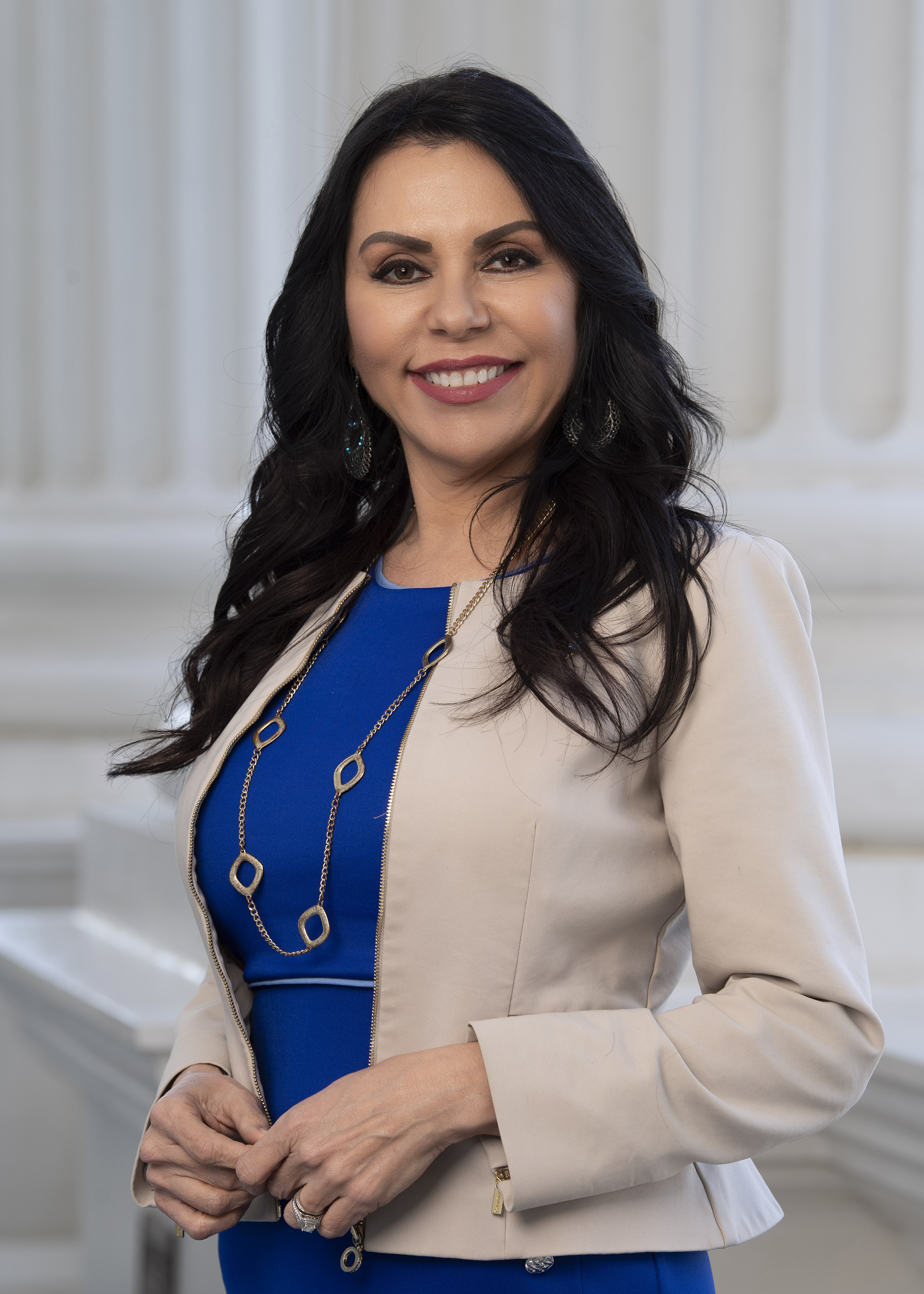 Greetings everyone,
It is my pleasure to represent the 48th Assembly District in the California State Legislature. This term will serve as my 7th year as a Legislator in the California State Assembly. It is an honor to serve over 498,000 residents in our district and collaborate with nine cities in the San Gabriel Valley. I am excited to share our 2023 July Newsletter and ensure our communities stay up-to-date with state-related matters.
---
Community Engagement
Covina Laugh Factory Grand Opening
Congratulations to the Laugh Factory Covina on their Grand Opening! It was an honor to partner with Senator Susan Rubio, to secure $3 million for the historical preservation of our Covina Center for the Performing Arts (CCPA). We were proud to join our local leaders in the City of Covina and welcome the Laugh Factory to our 48th Assembly District. Thank you to Harry Basil, Jaime Masada, Joseph Merhi, the City of Covina, and staff for bringing this outstanding project to life. This location will serve as the new hub for comedy in the San Gabriel Valley.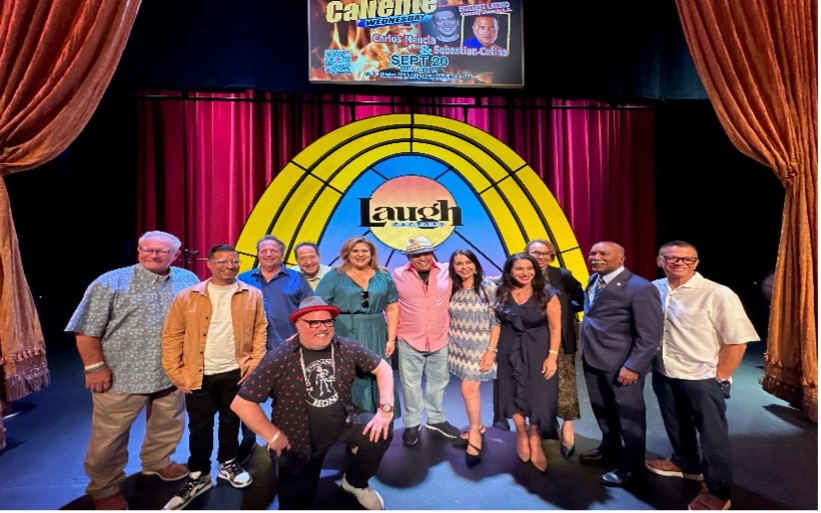 ---
Annual AD 48 Roundtable Discussions
This month, I hosted our Annual AD48 Mayor's, Public Safety, and Superintendent's Roundtables. Each of our local leaders brought a powerful and unique perspective to the conversation. I was honored to facilitate fruitful discussions and learn about the positive impact of their leadership in the 48th Assembly District.
We will continue to work with our leaders to ensure the challenges our communities face are addressed. We look forward to hearing about upcoming community projects and successes in the San Gabriel Valley.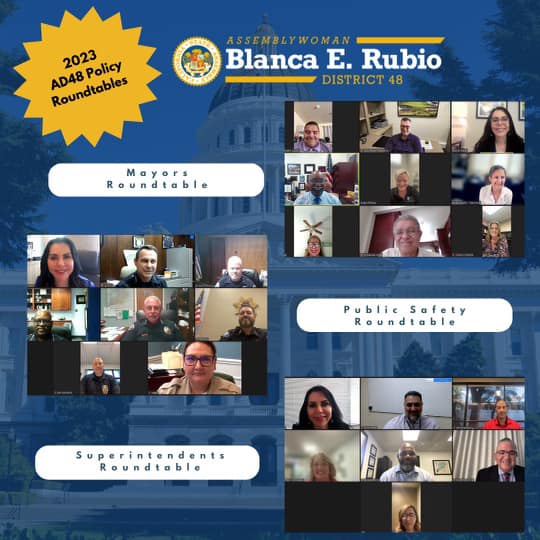 ---
Oath to Country Foundation – Home Restoration
I had the privilege of joining the Oath to Country Foundation for their Operation Hero Home Restoration Event. It was heartwarming to see our community come together and support a local fallen Marine veteran. Coming from a military family myself, I admire the bravery of our service members and was honored to present the Foundation with a United States flag. May we always pay tribute to our veterans and those who serve to ensure our freedom in this country.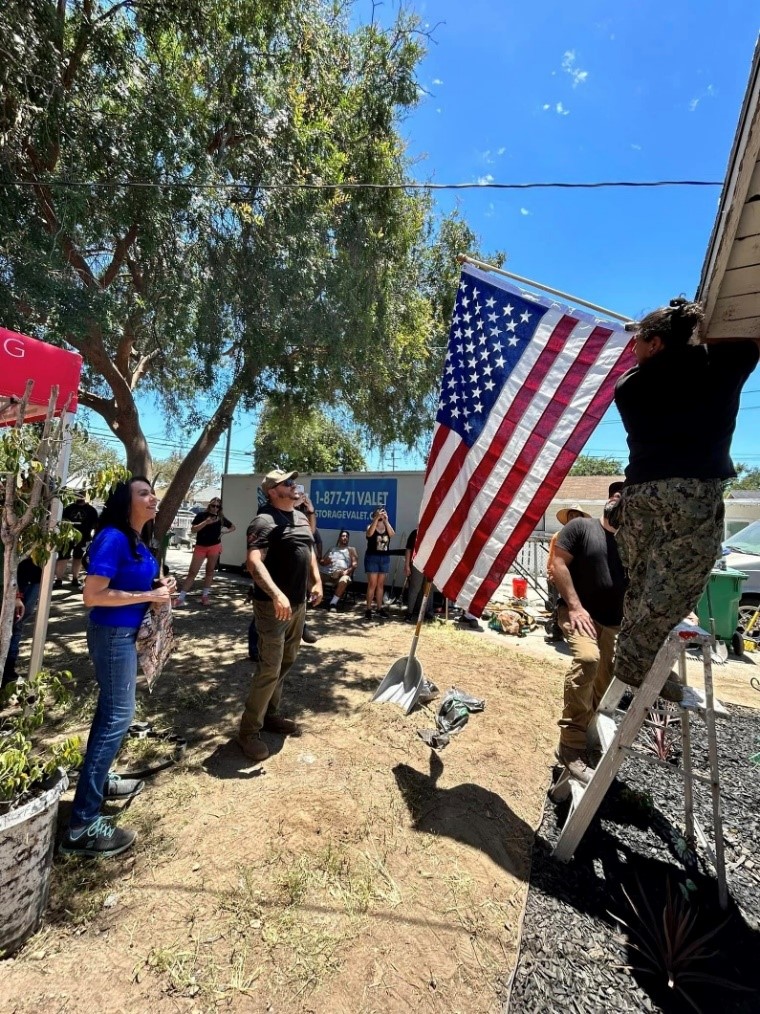 ---
AD 48 Fourth of July Celebrations
It was a blast spending time with residents, passing out flags, and honoring our service members on this 2023 Independence Day. We will continue working together to create a better place where our families can grow and prosper. Thank you to our police officers, firefighters, city staff, and all first responders for their selfless acts of service and ensuring a fun and safe 4th of July celebration.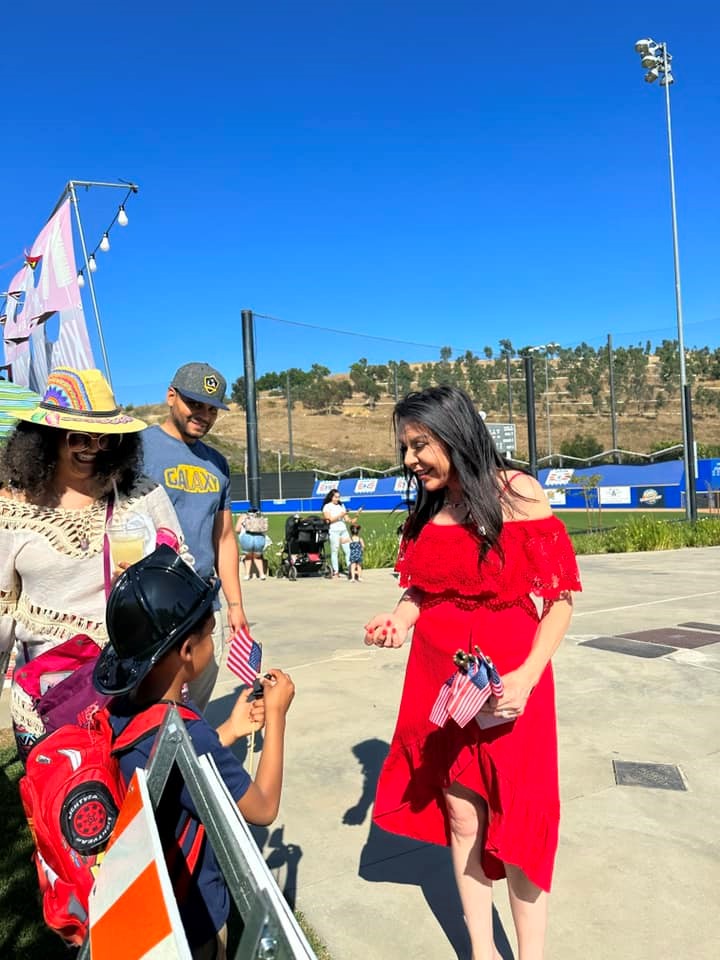 ---
Los Angeles County Sanitation Districts & Metropolitan Water District Tour
Touring the Los Angeles County Sanitation Districts' Joint Water Pollution Control Plant was thrilling and educational. I was delighted to witness their partnership with Metropolitan Water District of Southern California for the Pure Water Demonstration Facility. I enjoyed learning about their efforts to ensure our residents have a greater quality of life.
Thank you to our agencies for efficiently treating our wastewater and providing our communities with high quality water. I can't wait to celebrate the Los Angeles County Sanitation District's 100 Years of Service!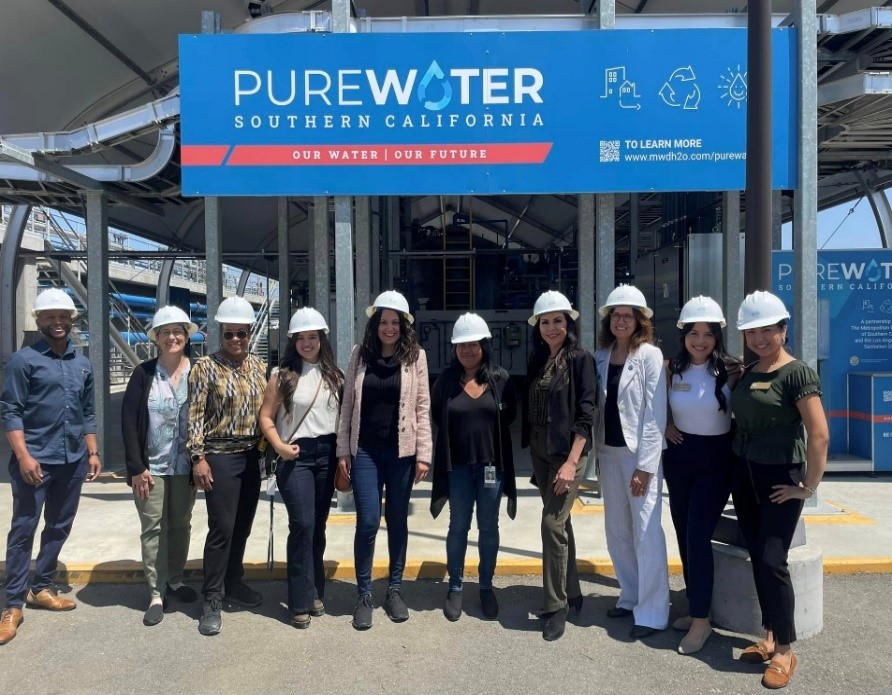 ---
Legislative Update
July 1st marked Assemblymember Robert Rivas' first day as the new Assembly Speaker. I look forward to seeing Speaker Rivas implement positive changes in the State Assembly and provide critical resources to our residents in California. On August 14th, the Legislature will return from summer recess and I can't wait to finish the 2023 legislative session under his leadership.
I am delighted to share that the Governor approved the California State Budget on July 10th. We successfully secured millions of dollars for several projects in the 48th Assembly District, these include: new hospital infrastructure, reliable ground water projects, public safety enhancements, and additional homeless support services. I am proud of our partnership with our local leaders and honored to see these projects come to fruition!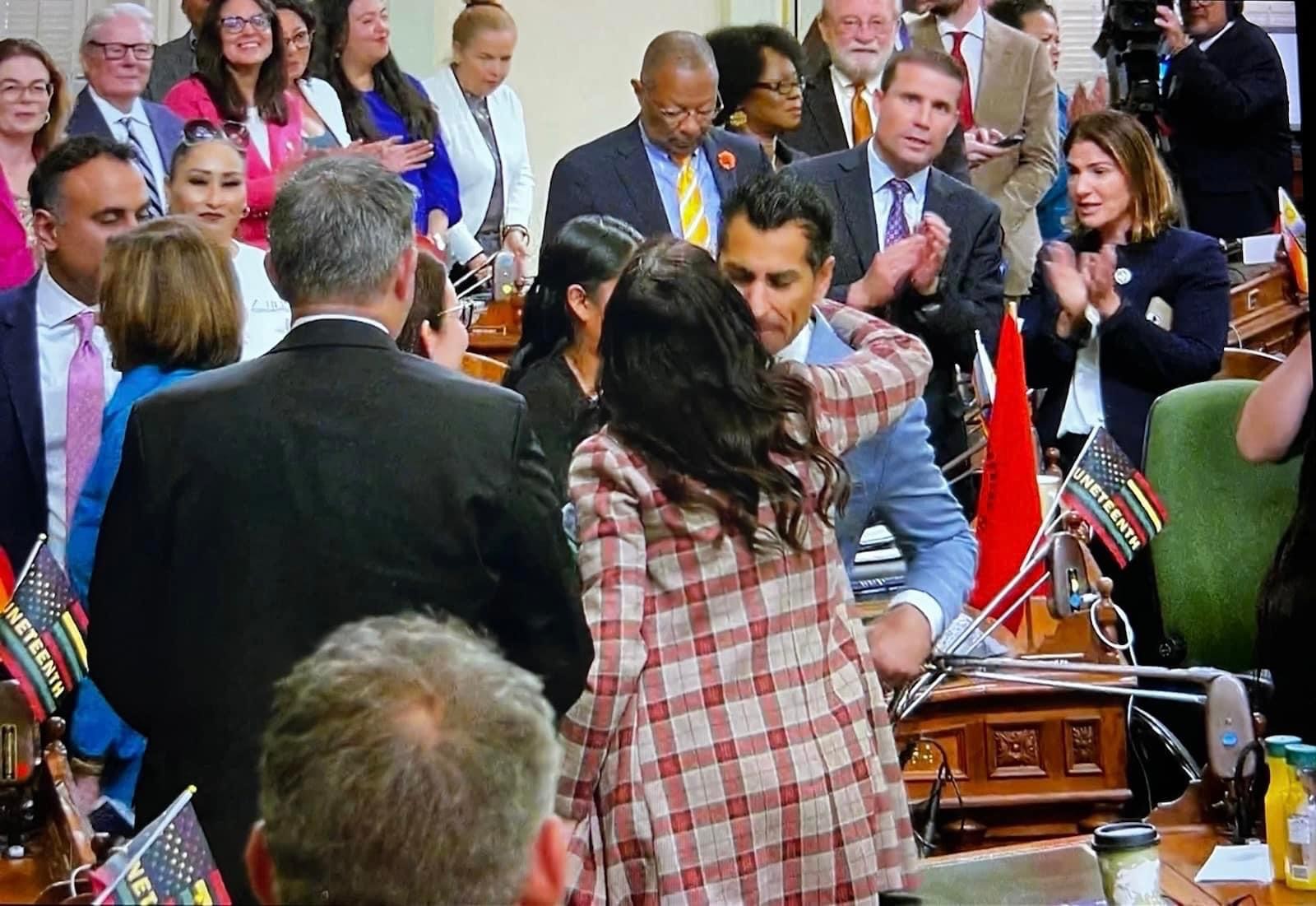 ---
Monthly Resource
Calling all small businesses in the 48th Assembly District! Eligible California Small Businesses may apply for a state program that awards funds for costs incurred from the COVID-19 Supplemental Paid Sick Leave. Visit the CASPSL website for more information, and be notified for the new application window.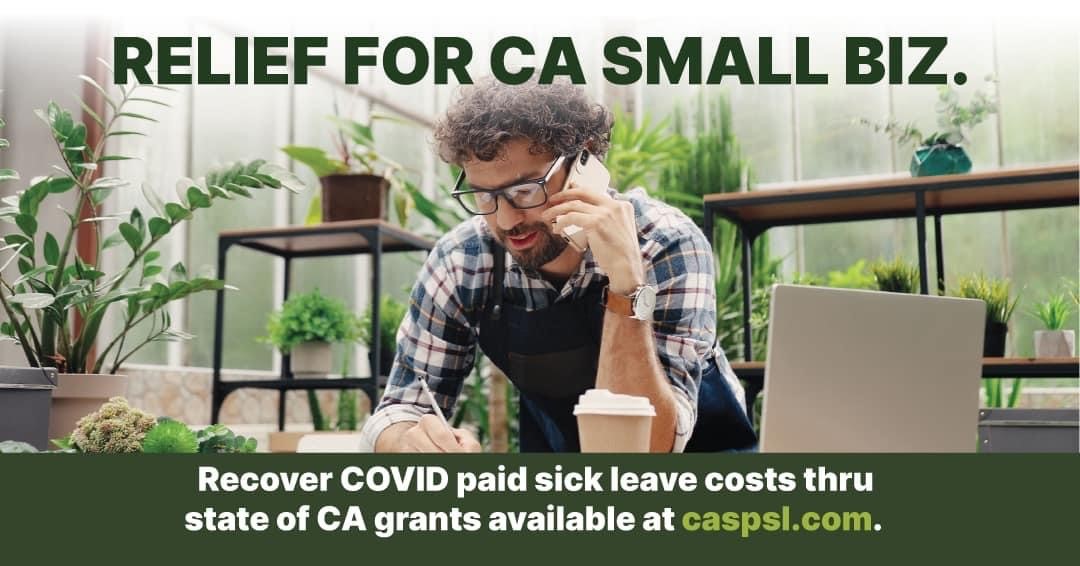 ---
Resources
While we are proud to showcase our efforts which bring needed services to our communities -- the work does not stop here! Each month, we will be sharing additional information regarding upcoming legislation, community events, and highlighting local leaders in the 48th Assembly District. Be sure to look out for our August 2023 newsletter. Want real time updates? Follow our social media platforms to get timely updates and all things about the #Fighting48th. See you then!