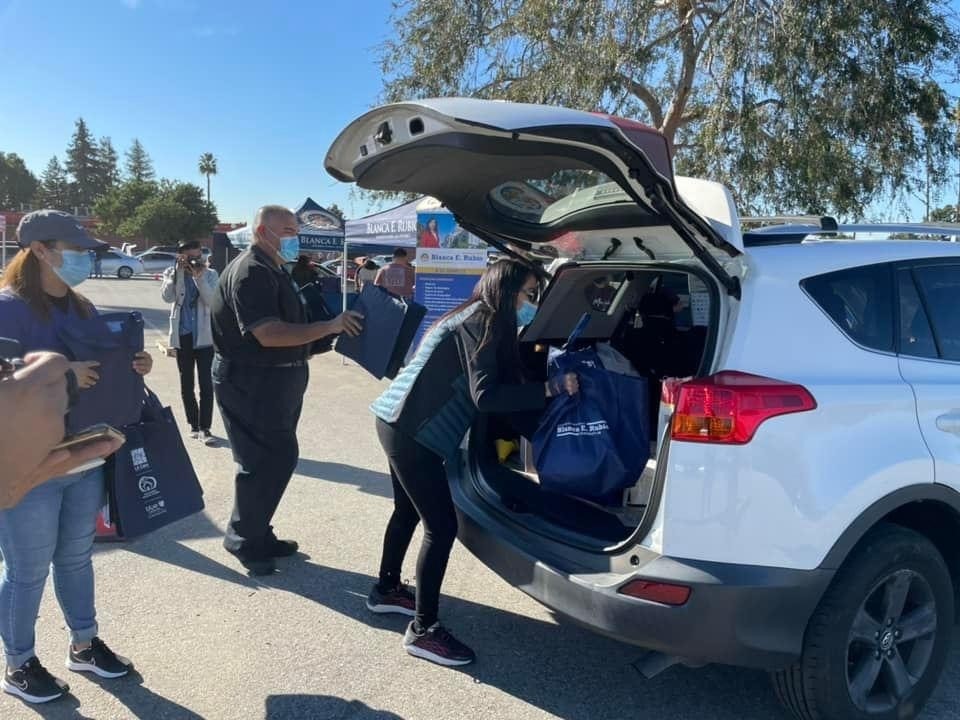 COVINA, CA — Assemblywoman Blanca E. Rubio (D-Baldwin Park) hosted her 5th Annual Operation Gobble Turkey Giveaway from 10 am-12 pm on Tuesday, November 23, 2021. The event took place at Gladstone High School, located in the City of Covina. For the safety of our residents, drive-thru distribution was utilized. Constituents from across the 48th Assembly District lined up to receive a free turkey or turkey voucher during this holiday season.
"Covid-19 has significantly impacted thousands of lives in California. Many people struggle to pay their bills, put food on their tables, and financially support their families. With the incredible support from our partners, we were able to feed close to 3,000 households in the 48th Assembly District," said Assemblywoman Rubio. "As we recover from this pandemic, it is important that we continue to provide essential resources and combat food insecurity in our community."
Assemblywoman Rubio partnered with Foothill Unity and the Azusa Unified School District to organize this event. Dozens of volunteers, organizations and local community stakeholders donated their time and resources to support our vulnerable communities. Assemblywoman Rubio is proud to bring our community together and spread holiday cheer.
The 48th Assembly District is comprised of the cities of Azusa, Baldwin Park, Bradbury, City of Industry, Covina, Duarte, El Monte, Glendora, Irwindale, Monrovia, West Covina, and the San Gabriel Valley unincorporated areas of Los Angeles County, including Bassett, Charter Oak, Citrus, East Arcadia, Ramona, Valinda and West La Puente.
###